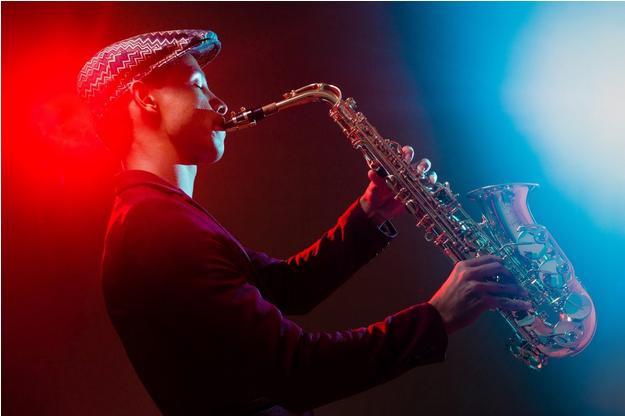 KEEPING MUSIC IN THE SCHOOLS
Founded as a non-profit in 1999, Friends of Jazz's main purpose is to keep music in the schools.   FOJ's mission is to assure the continued growth and development of jazz performance, appreciation and education. The motto "Keeping Music In The School's" continues to be their guiding force.
Musical education, experience and expression have the unique ability to stimulate young minds. Encouraging the enjoyment of jazz, truly an American art form, is a paramount and the standard reason for the variety of programs supported by Friends of Jazz.
Partnering with local businesses, school districts and universities has provided Friends of Jazz with a community to work together toward common goals. Programs such as the High School Showcase, fourth grade recorder program and college scholarship awards are all ways that FOJ has made an impact on young musicians throughout the county.
Funding is generated from the support of individuals, other organizations and businesses through a variety of special events held throughout the year, including the annual Mardi Gras ball held every spring.
As we approach our second decade of helping young musicians in the Orange County we are proud of our achievements that have touched the lives of well over 500,000 musicians and look forward to keeping music alive in the hearts and minds of so many others.
Scholarship Program
Friends of Jazz's main mission is to keep music in the schools. One of the ways this is accomplished is through a very giving scholarship program that allows students to pursue their love of jazz on the college level. Scholarships are given to one member of each of the performing high school bands from the annual High School Jazz Showcase, but that is just where the giving starts.
Selected members from the jazz programs at Fullerton College and Cal State Fullerton Jazz Bands are provided with generous scholarships to help pay for tuition or additional musical pursuits. Presentations are made to the students annually at the respective performances.
Membership dues and funds raised from the Mardi Gras and pre-Mardi Gras events, support these scholarship programs.